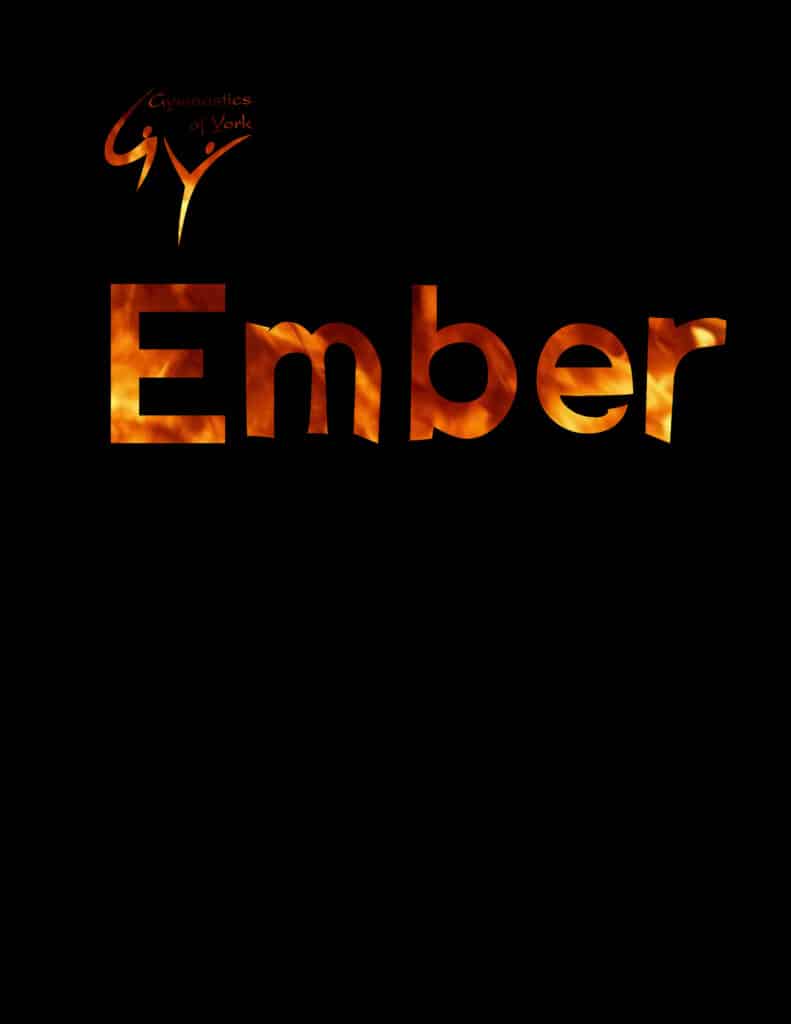 Ember Cheer is a brand new allstar cheerleading program offered by Gymnastics of York. We pride ourselves on being able to train beginner and elite athletes alike while making every teammate feel appreciated and a part of our family. Gymnastics of York provides a safe and well equipped facility that promotes athlete safety and growth. All coaches are USASF certified and have several child safety clearances.
The primary focus for teams is to prepare the athletes for competition against other programs. Athletes are placed on teams according to USASF guidelines on age and skill level. Throughout the season, all athletes will learn the components of an allstar cheerleading routine including but not limited to stunting, tumbling, dance, jumps, and showmanship.
Gymnastics is a way of developing a lifelong interest in fitness. Children can join as toddlers or even as young as the age of 2! Anyone can get started with gymnastics no matter their age, but beginning when young allows for a greater amount of time to develop the skills needed for competition while the body is developing. Younger children focusing on body awareness enables them to develop their self-confidence as well as their physical coordination. As a result, beginning gymnastics at an early age is a great way of incorporating different skills and discipline that is applicable in other areas of life as well!
Read More »